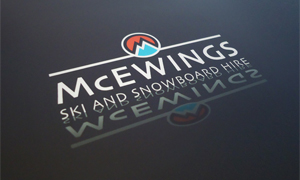 Lift Passes, Lessons And Equipment
There's something for everyone at NZ Ski Fields, whether you're a true beginner, an intermediate or an out and out expert, whether you're skiing or boarding. Your guide will ensure you get the most suitable lift pass or lesson and equipment for your ability. We will stop en-route to your chosen field at McEwings Ski Hire, where our guides will assist you with fitting the correct equipment for your needs, and once on the mountain will get priority processing for Lift Passes and Lessons so you waste no time hitting the slopes. We offer 1 and 2 Day Packages to suit all levels of ability at our destination ski-fields. Check out our Prices page to see what packages are best suited to you.
Daily Door to Door Service
We use only safe and reliable, fully equipped 4x4 vehicles for our return door to door service. We can transport you from any Christchurch address to Mt Hutt, Mt Cheeseman, Porter Heights, Broken River or The Craigieburn Valley. All you have to do is choose which ski-field you want to visit, sit back, relax and let us do the rest.
We also offer a "different day return" service to Cheeseman Ski Area, for those people doing a ski week. We will pick you up from any Christchurch address, including the airport, and take you to Cheeseman. Then after a week staying on the slopes, we will pick you up and return you to Christchurch.
Thinking About More Than Just A Day?
We can arrange an all inclusive ski package for you, from a weekend to a week long experience, or even longer if you desire. This will include transport to and from the mountain on your chosen days, accommodation, equipment hire and lift passes. For example packages please click on our Packages page. If you're looking for something that is not offered there, feel free to drop us a line as tailor-made packages can be arranged.
Want To Visit Other NZ Ski Fields?
We can also provide our full service to Mt. Lyford, Mt. Olympus, and Temple Basin for groups of 4 adults or more. A price will be quoted on enquiring.
What Are You Waiting For?
Payment can be made on the day by cash, Visa, MasterCard or EFTPOS, so make your booking with us now, you won't be disappointed. We will require a deposit to secure bookings for packages and groups.